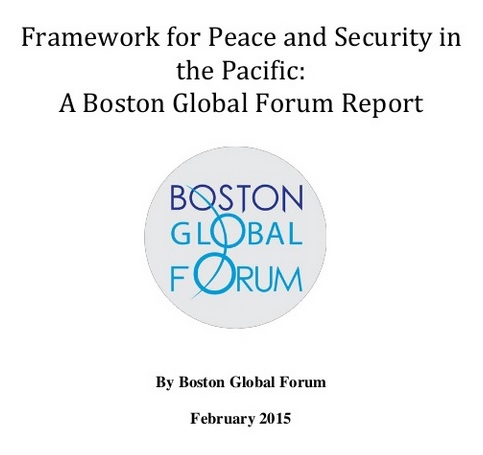 Framework for Peace and Security in the Pacific: A Boston Global Forum Report
Download the report (PDF) (February 2015) - During the past year, the Boston Global Forum (BGF) held a series of online international conferences led by Governor Michael Dukakis and Professor Joseph Nye to address the problem of peace and security in the Pacific. The conferences focused on the tensions between China, the Philippines, Vietnam and Japan over claims to the South and East China seas. Conference participants included leading officials, scholars and policy analysts such as former Australia Prime Minister Kevin Rudd, Professor Ezra Vogel, President of  Club de Madrid Vaira Vike-Freiberga, Robert Kaplan, David Sangers, Deputy Assistant Secretary of U.S. Department of State Bureau of East Asian and Pacific...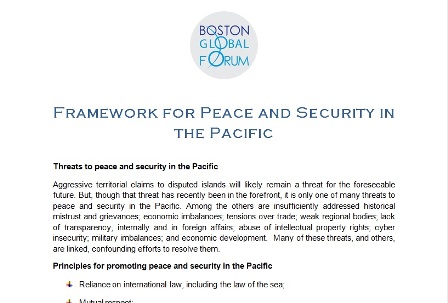 Mission:The Goal of the Framework is to prevent armed conflict among the US, China, Japan, Vietnam...