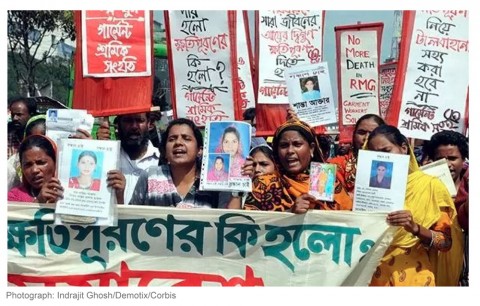 Rana Plaza Victims Make Cover Story on The New York Times
By Philip Hamilton & Thong Phan (BGF) - It has been over seven months since the collapse of the Rana Plaza building that killed over 1,100 people and critically injured many others. There hasn't been much mainstream coverage on what is happening to the survivors of the collapse, however yesterday's cover story on The New York Times explored just that, reporting on the lives of survivors many of whom are yet to receive adequate help and financial compensation. Over half a year later survivors continue to struggle to sustain their livelihoods as some cannot return to work due to their injuries and psychological trauma. In the wake of the collapse, they have been forced to adjust to lifelong disabilities, many of which are... BGF would like to introduce here an article by Mr. Van-Phu Nguyen, Managing Editor of Saigon... The Massachusetts Coalition for Occupational Health and Safety, or simply MassCOSH, is a... Pulitzer Prize-winning former reporter and editor for The New York Times, Emmy Award-winning... With all eyes on Bangladesh, it's worthwhile to take a look at safety standards in garment...