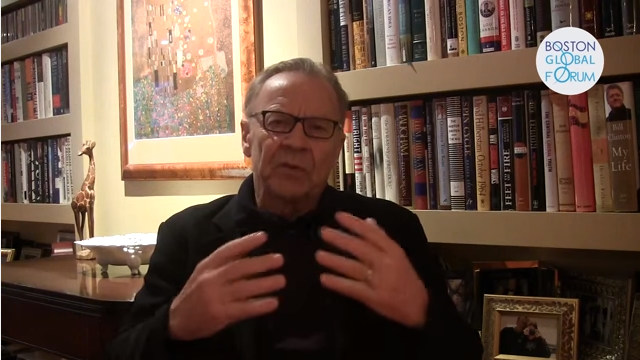 Professor Thomas Patterson talk about Young Leaders Network for Peace and Security
Professor Thomas Patterson, Co-Founder and Member of Board of Thinkers of Boston Global Forum, thought the Young Leaders Network for Peace and Security is "most exciting thing that Boston Global Forum has done". The idea is outstanding as it creates a network of young global leaders who have the same goal  to the peace and security. These young people will stay connected with each other and connect with other people who also are interested in furthering peace and security in the world. This network is truly global, as he said, because its members come from United States, throughout Asia, and Africa. They will work with each other, learn from each other and share their ideas with those who are outside the network. At that level, we are... Boston Global Forum (BGF) is pleased to host the first conference of  Young Leaders Network for... (BGF) - On the night of March 19, 2015 (Vietnam local time), the Phillips Exeter Academy had its... Michael Dukakis Leadership Fellow Program is now officially calling for candidates who are leaders... Phillips Exeter Academy (PEA) Concert Choir and Chamber Orchestra will travel the length of...