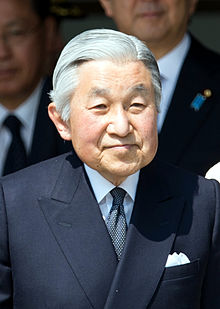 Emperor Akihito.
The Japanese government has begun work to revise the law governing the imperial family system  to permit an emperor to abdicate. Emperor Akihito wants to abdicate, government sources have said. He has been treated for prostate cancer and heart problems.
The 82-year-old monarch is expected to soon speak about his desire to  hand over the throne to his 56-year-old son, Crown Prince Naruhito.
The Japan Times noted: "Revision to the Imperial House Law is necessary for an emperor to relinquish the throne while still alive, as the law does not provide for abdication. No succession from a living emperor has taken place for about 200 years."
Read The Japan Time's article on this by hitting this link.