(June 13th, 2016) In another case of scary close encounters caused by China's increasingly aggressive posture in the East China and South China Seas, a Chinese fighter jet flew very close to a U.S. Air Force reconnaissance plane on June 7 in the East China Sea, where ownership of some islands is disputed between Japan, a close U.S. ally, and China.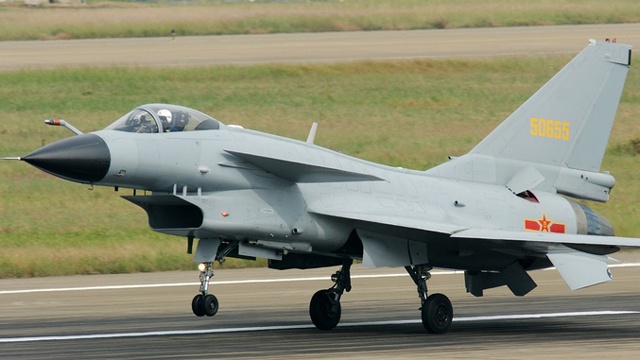 The United States Pacific Command said that one of two Chinese jets involved in an intercept operation on Tuesday had "an unsafe excessive rate of closure on the RC-135 aircraft."
But it also said that "This seems to be a case of improper airmanship, as no other provocative or unsafe maneuvers occurred.''
As tensions worsen between China, the U.S. and other Asia-Pacific nations the number of potentially dangerous  close encounters.
Just last month, for example, two Chinese fighter jets flew very close to an American military patrol aircraft off the island of Hainan, China's southernmost province.
The U.S. said that broke an agreement, signed by China and the U.S. last year, meant to ensure safe operations in the air. Hit this link for more details.