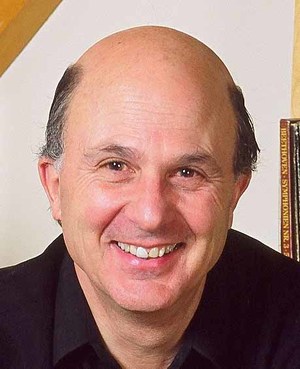 Member of Editorial Board, Boston Global Forum
Dick Pirozzolo is the founder and managing director of Boston-based Pirozzolo Company Public Relations, whose clients have included the governments of Vietnam, Japan and Canada and corporations in Indonesia, Israel, the United Kingdom, Germany and China.
During the mid-1990's, Dick figured prominently in fostering reconciliation and trade with Vietnam, building US public support for accepting Vietnam as a Most Favored Nation trading partner and launching trade initiatives in Hanoi and Ho Chi Minh City, including the watershed VietnAmerica Expo – Hanoi's official welcoming of US business. Additionally, he promoted successful trade initiatives with Vietnam on behalf of The State of Hawaii, Smith & Wesson, Syratech, the USA's largest housewares company, and J/Brice Design International, Inc. the Boston and Dammam, KSA-based hospitality design and development firm.
In addition to establishing profitable relationships with Vietnam business and government entities, Dick arranged for positive media coverage of Vietnam by the world and US press – from Agence France Press and NHK to NBC Nightly News and Time Magazine. Additionally, his bylined articles, photos and op-ed pieces on Vietnam public policy and trade have appeared in the Washington Times, Insight, Transpacific, The Advertiser, Beverage World, Vietnam Business Journal, Destination Vietnam, The Boston Sunday Herald, Trade Show Week and PR News.
Dick brings high-level public relations, issues management and relationship-building skills to every client engagement. His recent work includes fostering carbon-offset trading on behalf of Trayport (GFIG/NYSE) and Foreign Exchange trading in Asia for FCM360, Inc. His earlier work includes public relations management positions with Boston University, where he was on assignment with the US Federal Court-Appointed Experts during Boston's court-ordered and controversial school desegregation. Dick was a daily newspaper reporter with the Worcester Telegram & Gazette and a freelance writer for national magazines. He is author of four successful nonfiction books on homebuilding and design and of For All the Years, a history of television in New England.
While working as a public relations consultant to WBZ-TV, Dick helped create and fund a million-dollar endowment for the performing arts in Massachusetts. He is a graduate of the University of Connecticut and was awarded the Bronze Star for service as a US Air Force captain in Vietnam where he served as a information (media relations) officer for the 7th Air Force in Saigon (Ho Chi Minh City).
Dick is on the Advisory Board of the Association of Southeast Asia CEOs (SEACEO), serves on the Public Relations Committee of the New England Canada Business Council and has been an accredited member of the Public Relations Society of America (PRSA) since 1978. He is also a member of the Society of Professional Journalists (formerly Sigma Delta Chi honorary society), The Foreign Press Association of New York and The New York Deadline Club.