Ángel Gurría, the secretary-general of the Organization for Economic Cooperation and Development (OECD)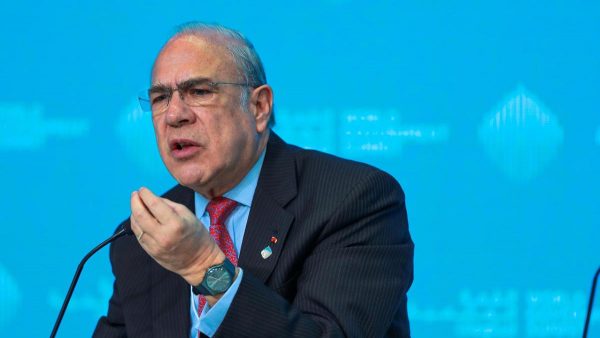 In an interview with CNN's Becky Anderson at the World Government Summit (WGS) in Dubai, Gurría stated: "The danger is not just about knowing the technology that is growing at breakneck speed, but how you empower half of the workforce that will be displaced."
Gurría concentrated on the requirement for nations to understand the consequences for work powers and on ages yet to enter the universe of work.
He additionally asked national leaders to "broaden their horizons and make appropriate decisions in order to create a better future."
Under Ángel Gurría's leadership, OECD is leading the effort to reform the international tax system and to improve governance frameworks in anti-corruption and other fields. OECD is addressing issues surrounding the development of Artificial Intelligence based on two fundamental questions:
What sort of policy and institutional frameworks should guide AI design and use?
How can we ensure that AI benefits society as a whole?
Secretary General Ángel Gurría as the inaugural recipient of the World Leader in AI World Society on April 25, 2018 honored by the Boston Global Forum (BGF) and Michael Dukakis Institute at BGF-G7 Summit Conference 2018 at Harvard University Faculty Club.