On January 18, scientists and policymakers came together at the first MIT AI Policy Congress. They discussed how to build up the opportunities of AI while grappling with big challenges.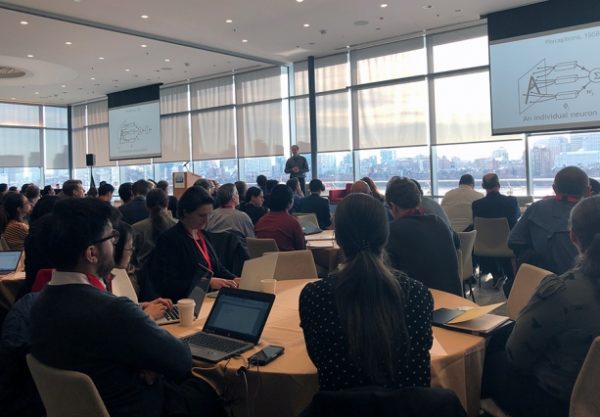 The MIT Internet Policy Research Initiative (IPRI) held the MIT AI Policy Congress, alongside a two-day meeting of the Organization for Economic Cooperation and Development (OECD).
The 3 main issues addressed at the forum are:
A new "commitment to address ethical issues"
A varied policy landscape
Public accountability
One big idea highlighted at this event is that AI policymaking can be quite different between industries. The forum focused on many areas including transportation and safety, medicine, labor, criminal justice, and national security.
"Things are evolving quite quickly," spoke Andrew Wyckoff (director for science, technology, and innovation at the OECD), "we need to begin to try to get ahead of that."
Daniel Weitzner, founding director of IPRI and a principal research scientist at the MIT Computer Science and Artificial Intelligence Laboratory (CSAIL) said: "I hope the policymakers come away with a clear sense that AI technology is not some immovable object, but rather that the right interaction between computer science, government, and society at large will help shape the development of new technology to address society's needs."
Accroding to Professor Jason Furman (Chairman of the Council of Economic Advisers; President Obama's chief economist; professor at Harvard University's Kennedy School of Government; a Senior Fellow at the Peterson Institute for International Economics; member of AIWS Standards and Practice Committee, Michael Dukakis Institute), "The real problem with artificial intelligence is we don't have enough of it."
As part of the event, experts of Artificial Intelligence expert group at the OECD (AIGO) were trained about machine learning in a half-day with a "trainer" – Prof. Hal Abelson, the  Class of 1922 Professor of Computer Science and Engineering at MIT.
AIGO is made up of experts from OECD member countries and think tanks, business, civil society and labour associations and other international organisations which providing guidance in scoping principles for artificial intelligence in society. The two of active members in AIGO are Mr. Nguyen Anh Tuan – Director of The Michael Dukakis Institute for Leadership and Innovation (MDI), Co-founder and Chief Executive Officer of The Boston Global Forum (BGF) and Marc Rotenberg – President and Executive Director of the Electronic Privacy Information Center (EPIC), Member of AIWS Standards and Practice Committee, Michael Dukakis Institute.