On March 15, 2018, Former President of Costa Rica, Laura Chinchilla, has been appointed to be new Vice President of the World Leadership Alliance – Club de Madrid (WLA-CdM).
The World Leadership Alliance–Club de Madrid, which is working closely with BGF and MDI in developing AIWS initiative and the AIWS 7-layer model, has recently welcomed the new Vice President Laura Chinchilla.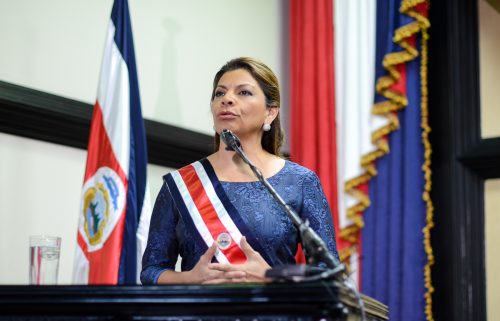 Laura Chinchilla is the first woman to become the President of Costa Rica. She's dedicated to her work in WLA-CdM, especially for the Shared Societies Project where she co-led the Working Group on Sustainable Development. Her first activity with WLA-CdM was the Next Generation Democracy Regional Roundtable of the Americas, held in Bogota in 2015.
During her time as the Vice President of WLA-CdM, Laura Chinchilla will focus on certain areas of interest, such as protecting the environment, empowering women, and promoting social inclusion and democracy in Latin America.