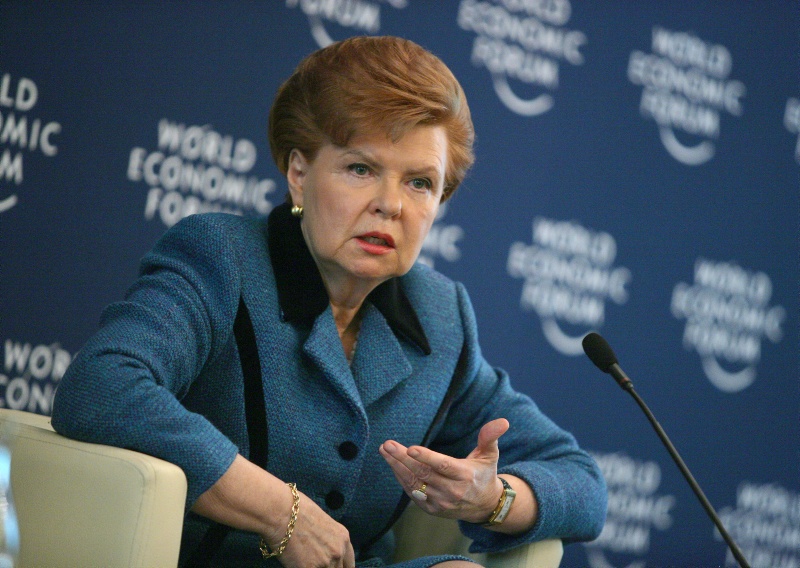 President Vaira Vike-Frieberga gave a powerful message to mark International Women's Day 
on March 8th. In it, she praised "all the talented, strong and successful women who have broken through an endless variety of glass ceilings" and declared her solidarity with women who "suffer injustice, prejudice, violence and violation." 
International Women's Day
 has been celebrated since the early 1900s and was officially adopted by the UN in 1975 to celebrate women's contributions to democratic values and human rights.
"Dear girls and women across the world," she said, "stay strong and beautiful and follow fearlessly the path that each of you have chosen as your own!"
Ms. Freiberga was the first female President of the Republic of Latvia, serving from 1999 to 2007. She currently serves as President of the Club de Madrid – World Leadership Alliance, comprised of over 100 former heads of state from democratic states. She is also a member of the Board of Thinkers at Boston Global Forum and AIWS. In January, BGF and MDI presented her with a Certificate of Honor for her dedication to promoting democracy and the beneficial application of new technologies. We are honored to work with her and Club de Madrid to promote democracy and consider the implications artificial intelligence will have on it.