The Issue of the Year for 2016 is to Build G7 Cyber-Security Norms. Boston Global Forum (BGF) provided input to the agenda for the G7 Ise-Shima Summit.
Global Economy and Trade, Development, and Quality Infrastructure Investment were three themes of the summit. Given the importance of the Internet in all three areas, BGF encouraged the G7 to address the following actions concerning cybersecurity at the summit. These actions have as their goal to raise the general level of security in cyberspace.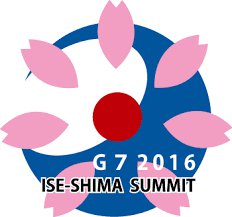 Encourage the global adoption of the 2015 G20 cybersecurity norms, which include the
2015 GGE norms by reference, as the Ise-Shima Norms.
Endorse private and public efforts to improve ethical Internet behavior. The UCLA Global
Citizenship Education Program and the Boston Global Forum's Ethical Code of Conduct
for Cyber Peace and Security are two such examples.
Engage vendors of cyberspace technology in the discussion of norms for responsible
state behavior.
Establish domestic and international centers and mechanisms designed to reduce the
risk of cyber conflict.
Encourage national cybersecurity experts to voluntarily publicize their best security
practices.
Recognize that formulation of policy concerning cyberspace technologies requires the
participation, on an equal footing, of respected academics and industry experts on the
technologies in question.
The full recommendations are available here.