(May 2nd, 2016) Japanese Prime Minister Shinzo Abe will visit Italy, France, Belgium, Germany, Britain and Russia this week for talks with their leaders.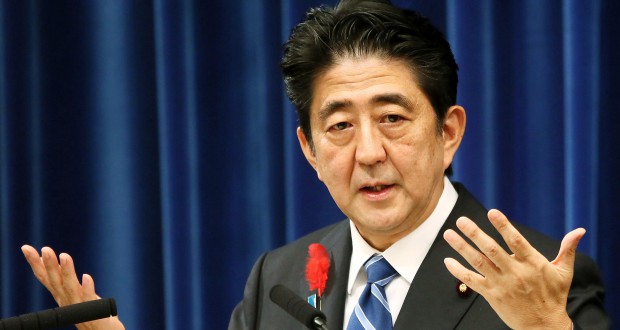 Mr. Abe will exchange views on the world economy and other major issues to be discussed at a G7 Summit that Japan will host on May 26-27. Italy, France, Germany, Canada, the United States, Japan and Britain are the G7 members. For a while there was a G8, which included Russia, but that nation was excluded after its invasion and occupation of Ukraine's Crimea peninsula.
In Russia, Abe will talk with President Vladimir Putin on bilateral relations, including a territorial dispute over four Russian-held islets off Hokkaido, and  other international issues.
The G-7 Ise-Shima Summit will take place  May 26 to 27 in Mie Prefecture, central Japan.