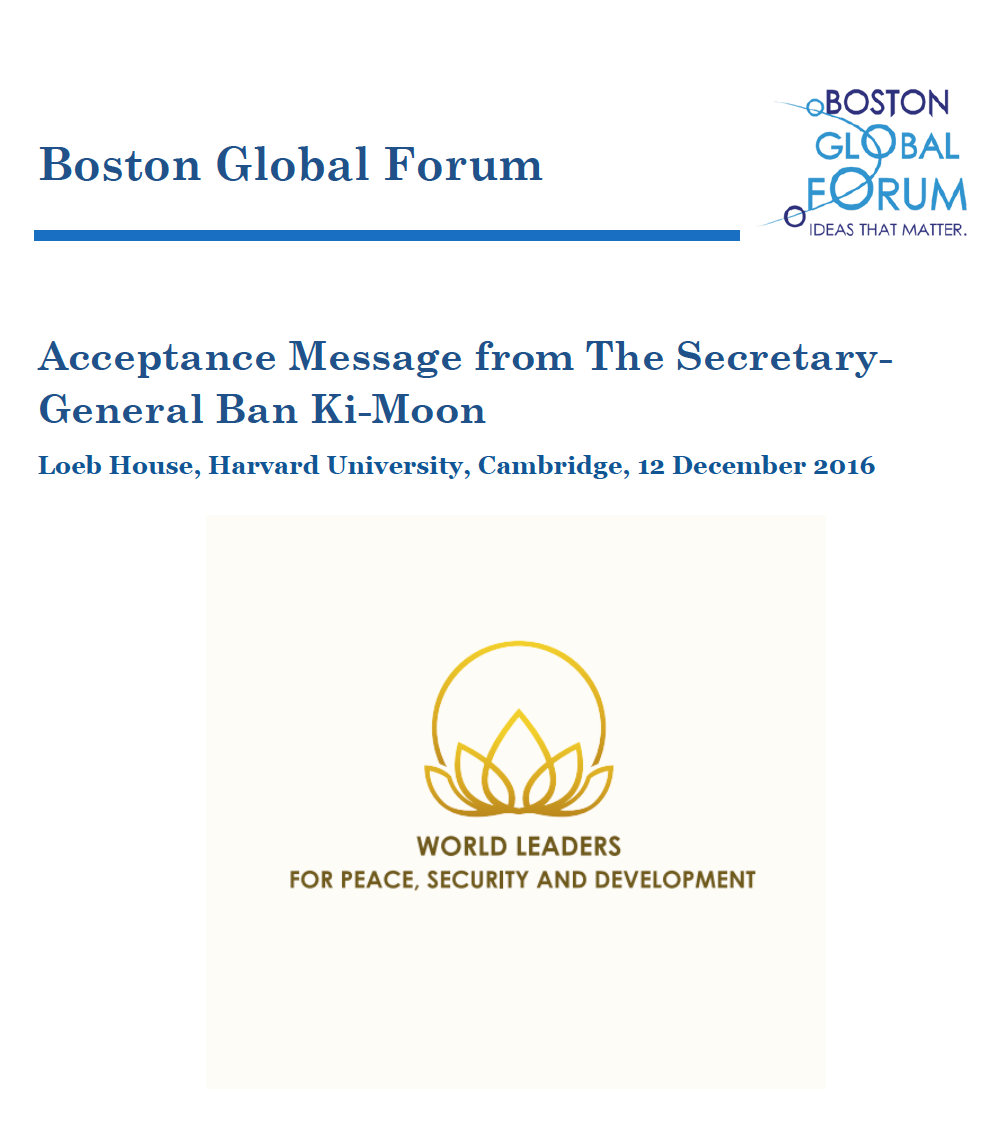 Boston Global Forum report: The Secretary-General Acceptance Message
The Secretary-General Message to Boston Global Forum Loeb House, Harvard University, Cambridge, 12 December 2016 "It is a pleasure to greet the Boston Global Forum. I thank Governor Michael Dukakis for his long-standing support of the United Nations and his engagement across the international agenda. I am grateful to the Boston Global Forum for honouring me with its World Leader for Peace, Security and Development Award, which I accept on behalf of the talented and dedicated staff of the United Nations. It has been a privilege to serve as Secretary-General. My decade in office has been a time of turmoil and challenge. We have seen protracted conflicts, growing inequality, rising extremism and xenophobia, and the largest numbers of...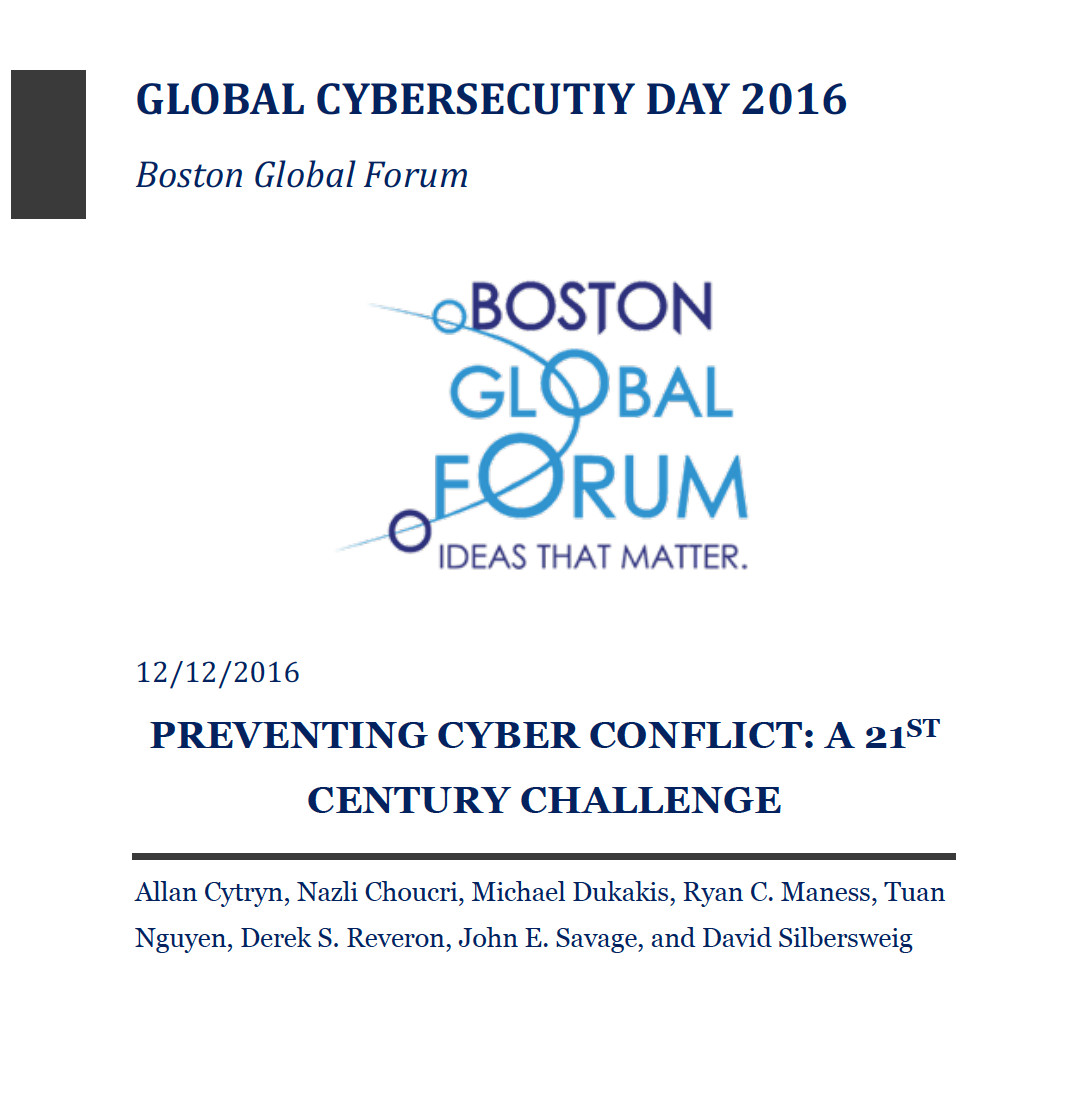 Preventing Cyber Conflict: A 21st Century Challenge  Allan Cytryn, Nazli Choucri, Michael...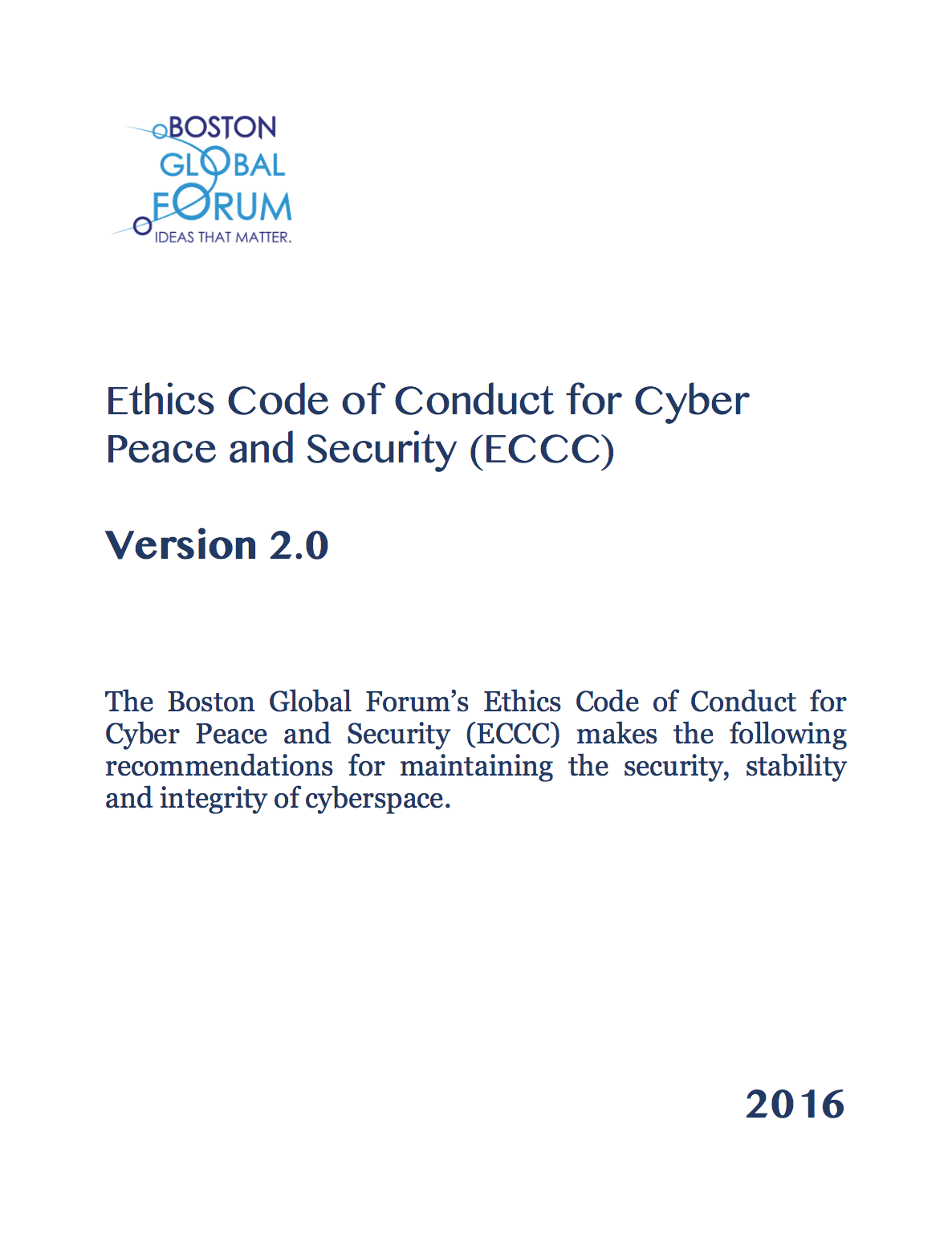 THE ETHICS CODE OF CONDUCT FOR CYBER PEACE AND SECURITY (ECCC) Version 2.0 Governor Michael...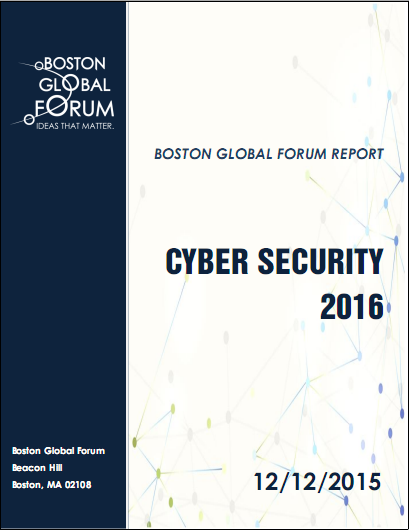 (BGF) - With the exponential growth of the information economy since the 1990s, cyber-security has...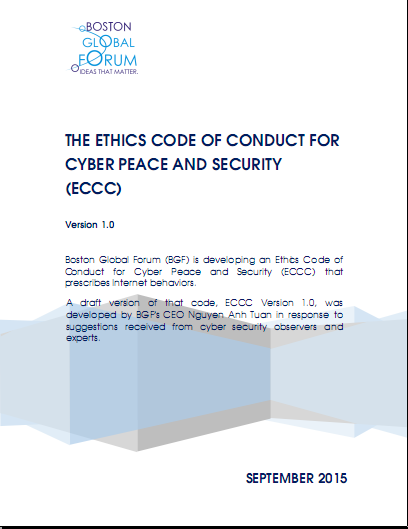 (September 23, 2015) -  Boston Global Forum (BGF) is developing an Ethics Code of Conduct for...